Have you ever heard kids (and even grownups!) denigrate other people's book choices? "This book is for babies!", "This book is for girls!" or "You should be reading real books by now!" Here's a poster I made to show kids that they can read whatever they like; reading choices are personal and shouldn't be judged.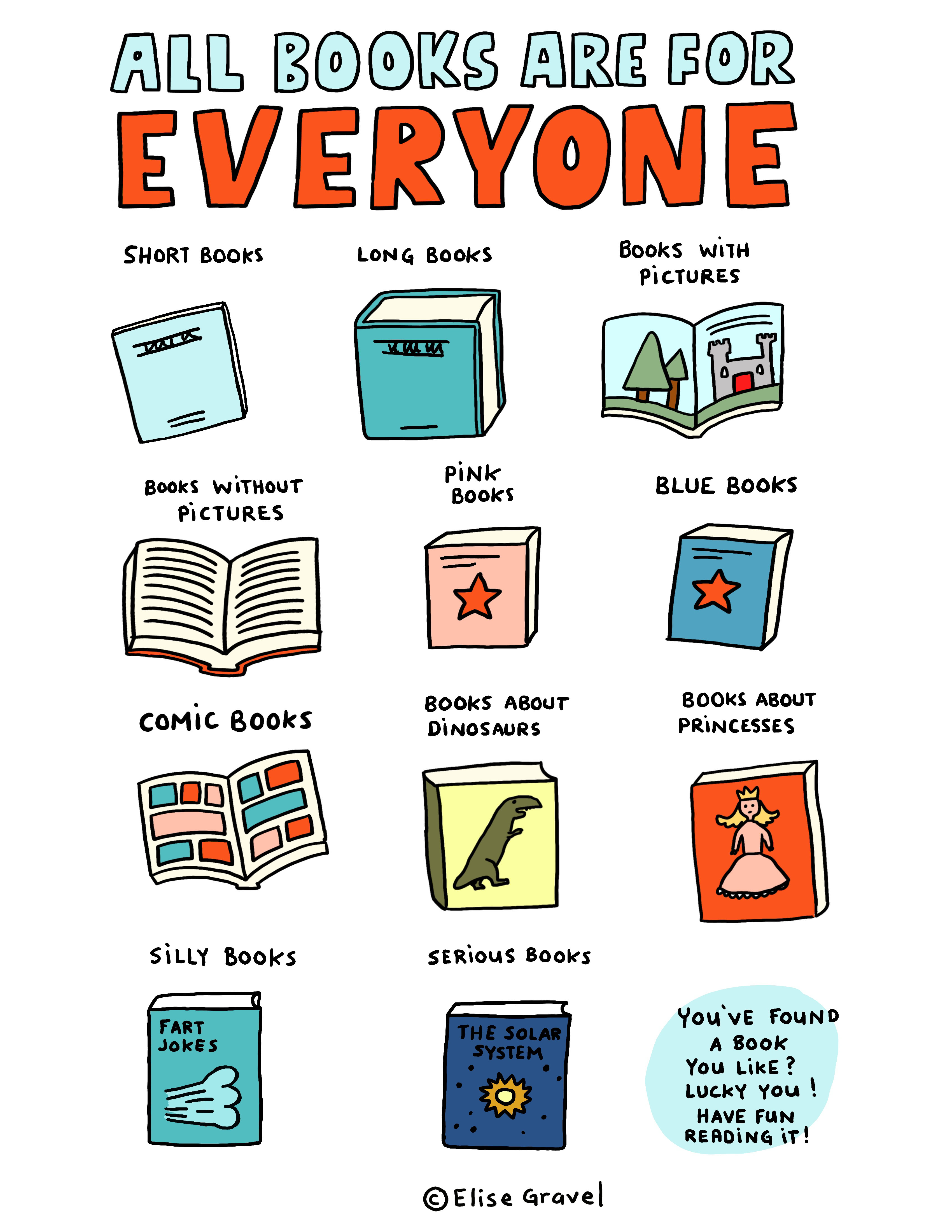 Parents, teachers, librarians and educators, you can print this poster for your home, school, library or office. No commercial use allowed. To download, click here. To see my other free posters, click here.
To see my books that are truly for EVERYONE, click here.