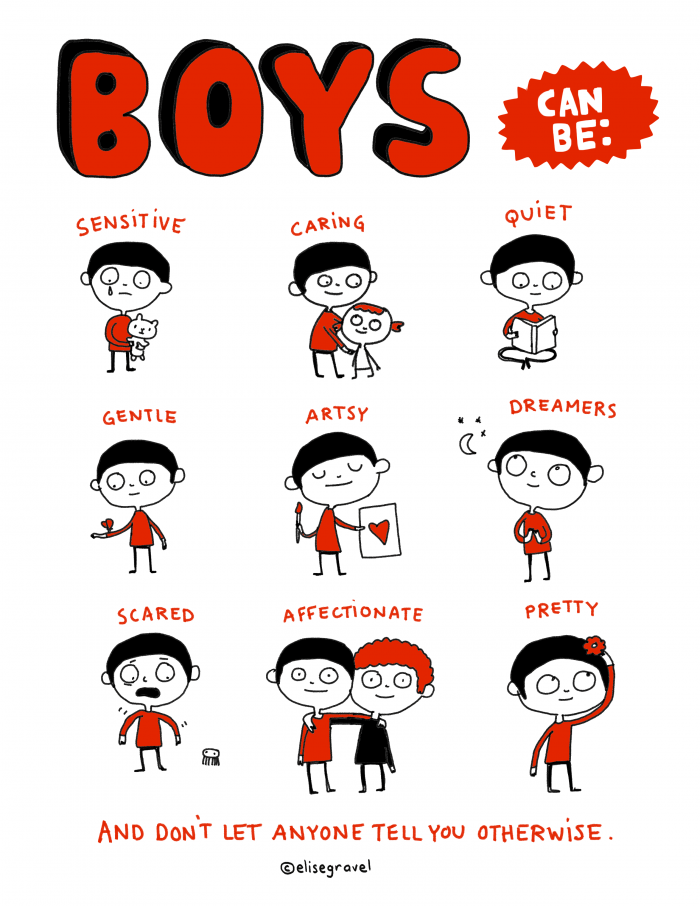 You liked the "Girls can be" mini-poster and many of you asked if I would make a boys version. Here it is!
Teachers and parents, feel free to print it for your classrooms and at home (no commercial use, please). Click here for a higher-res image.
If you want to discuss gender stereotypes further with your kids, you'll find "Artsy boys and smelly girls", a free e-book, here.
If you'd like to know when I release new free posters or books, follow me on Facebook, Twitter or Instagram.