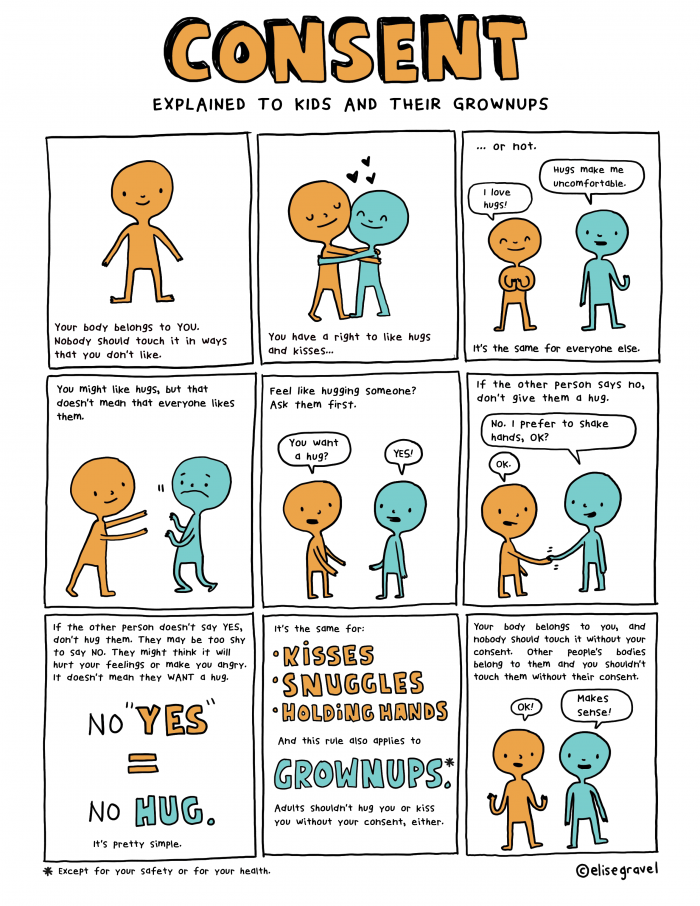 Here's a little comic I made to explain consent to children (and their grown-ups). Some kids like hugs and kisses; others don't, and it's perfectly fine.
Teachers and parents, feel free to print it for personal or school use (no commercial use, please). Click here to download a higher-res version.
To see my other free posters, visit my boutique and click on "free printable stuff".
If you'd like to know when I release new free posters or books, follow me on Facebook, Twitter or Instagram.