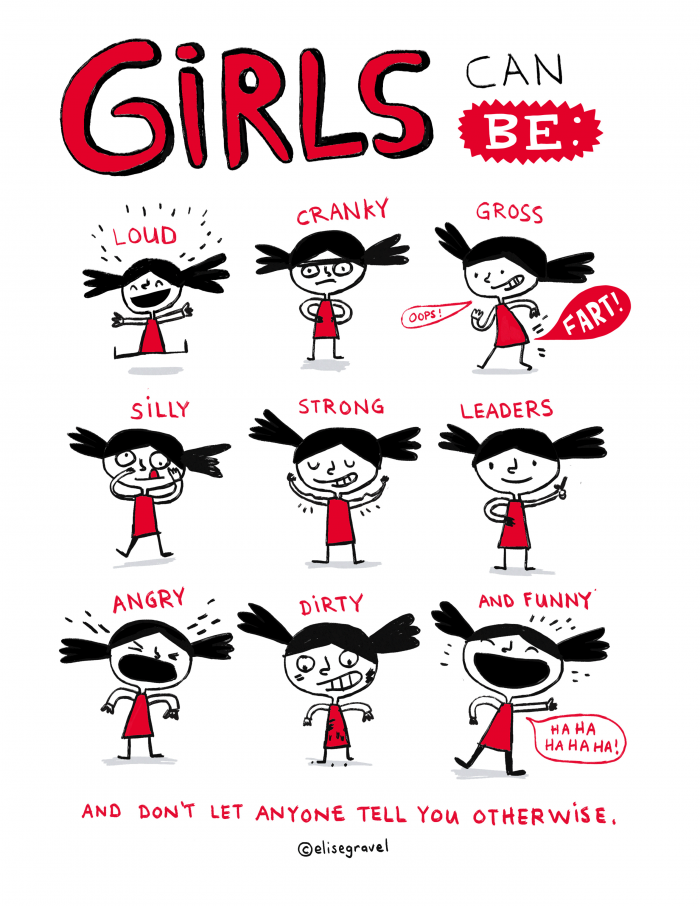 Here's a little poster I made to counter gender stereotypes. Teachers and parents, feel free to print it for personal or school use (no commercial use, please). Click here to download a higher-res version.
There is now a BOYS version of this image! Also, if you'd like to further discuss gender stereotypes with your kids or students, take a look a this free e-book I made a while ago.
If you'd like to know when I release new free posters or books, follow me on Facebook, Twitter or Instagram.