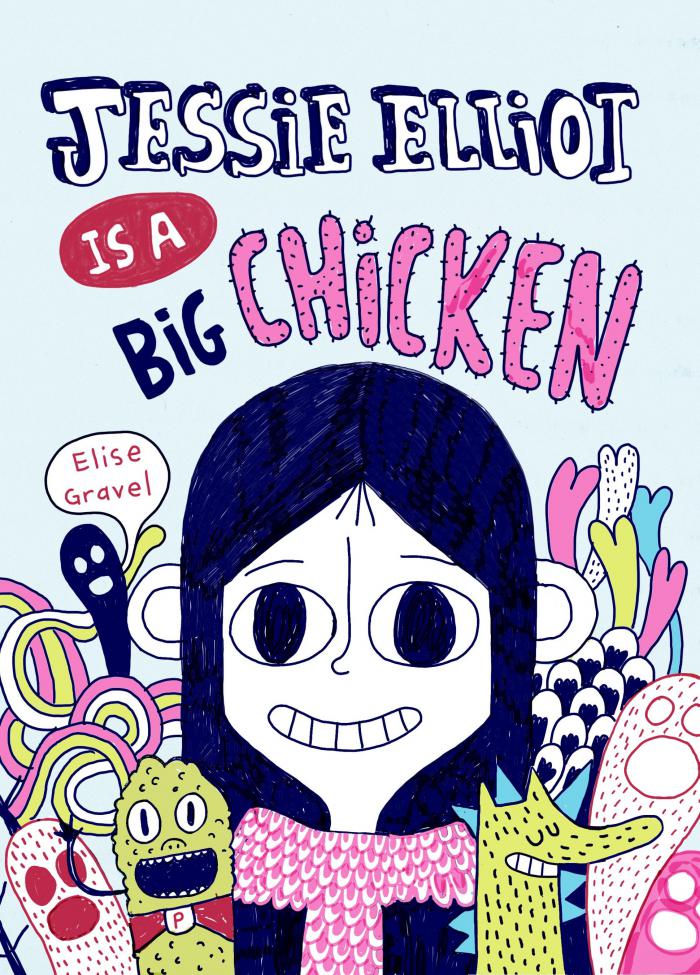 My latest book, a graphic novel about a young girl who's scared of everything, just came out! Available in the best bookstores.
Here's what Publisher's Weekly has to say about it:
Jessie, a self-described "nerd extraordinaire," candidly evaluates her life in this illustrated notebook-style novel, which is packed with screwball cartoons, doodles, lists, and comics sequences. Jessie shares her trepidation about starting high school and her disdain of the "cool" kids. Included in her hand-drawn list of "Top 10 reasons why there's no way I'll ever be supercool" are the facts that she reads too much, doesn't smoke, and is "scared of everything." Painted in bright greens, pinks, and blues, Gravel's (How Do You Doodle?) cartoon illustrations feel ripped from the fertile mind of a creative, self-doubting teen and always amplify Jessie's moods. Faced with the potential loss of her best friend, Jessie imagines being forced to transform herself into a pierced, cigarette-holding "Bad Jessie Doll" ("Pull the cord and she'll use swear words!" shouts the packaging). Jessie's exploration of her identity is relatable, and the art-heavy format, combined with all-too-common teenage worries and fears, make this a natural pick for fans of series like the Popularity Papers or Raina Telgemeier's comics. Ages 10–14.