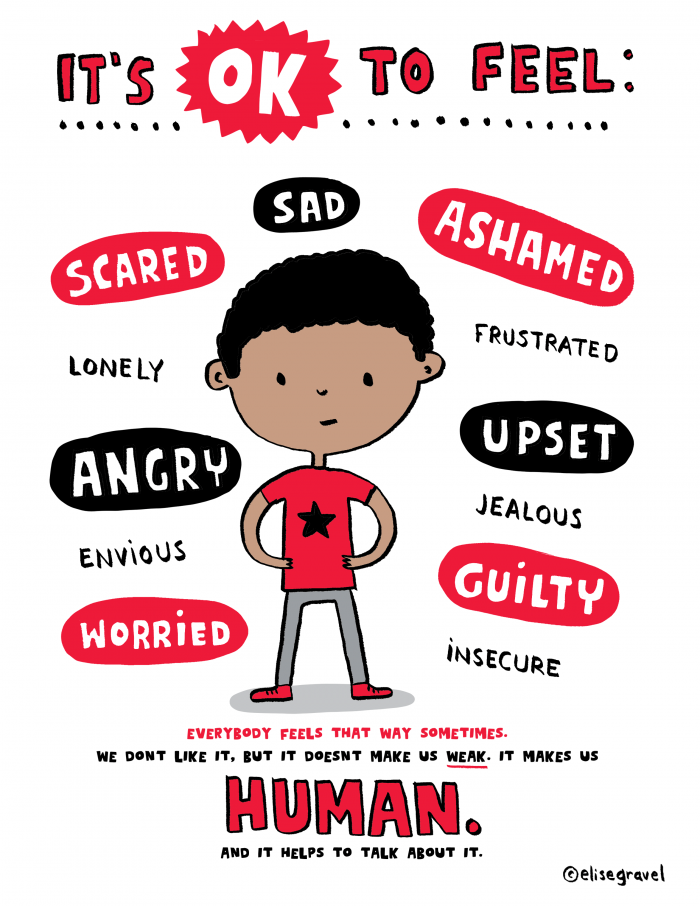 Here's a new free poster I made to help boys accept that they can have emotions too, that it's normal, and that it doesn't make them weak. All humans have emotions and it's perfectly fine to show them and talk about them!
Parents and teachers, if this is a message you'd like kids to get, feel free to print this for your home or classroom (no commercial use, please).
You can download and print it HERE.
To see my other free posters, click HERE and then on "free printable stuff".
If you'd like to use this for commercial/non-personal use, contact my agent HERE.