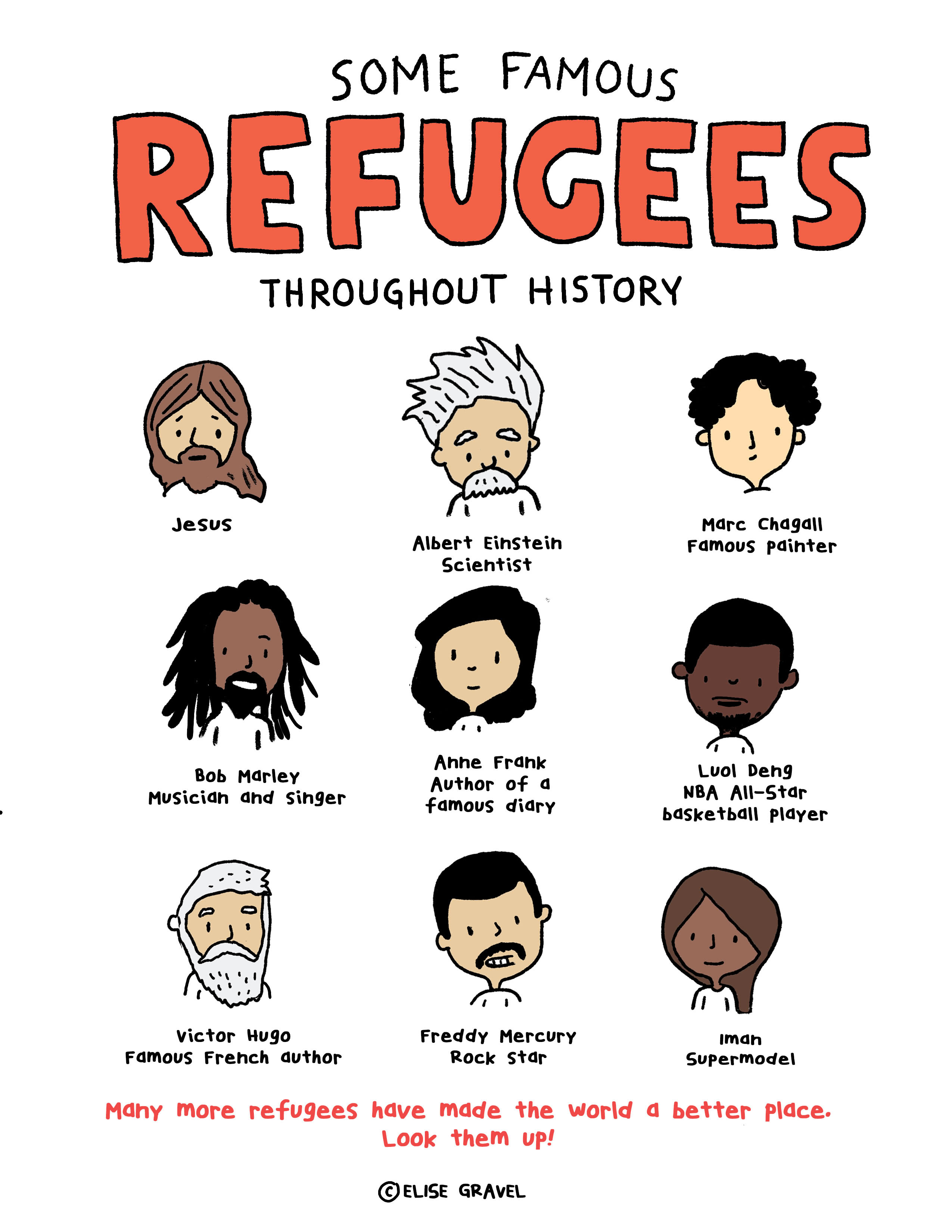 I made this poster because I think we don't hear enough about the positive contributions refugees make to their host countries. Many of them have even changed the world!
Parents and educators, you can download a higher resolution of this mini-poster for free here (personal and classroom use only; no commercial use allowed).
For more information about famous refugees, visit this website.
For more free printable posters, visit my boutique in the "free printable stuff" section.